Thinking of taking the plunge with a short crop?
Get the look – the best short hairstyles at Steven Scarr hairdressing salon in Coxhoe, Durham
Are you thinking about cutting your long hair to a shorter style? At Steven Scarr hair salon in Coxhoe we pride ourselves on delivering high quality cuts & styles using the latest techniques. If you are nervous about having the chop – don't panic! Here we share our top tips and advice on cutting your hair to a short crop.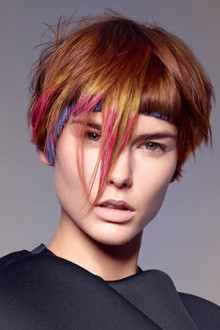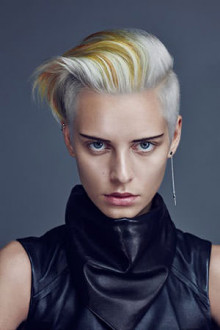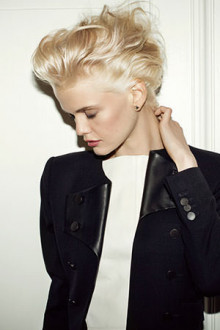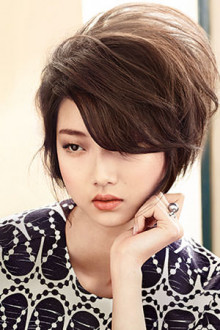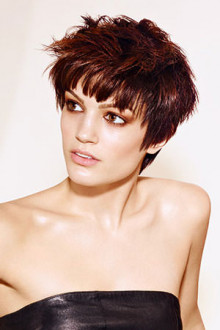 Will a short hair cut suit my face shape?
When having your hair cut your stylist will take into account your natural features to ensure you recieve a hair cut that best compliments you. They can draw attention away from problem areas such as a prominent nose, high forehead or wide set eyes with some simple techniques.
I have curly, frizzy hair – can I have my hair cut short?
Yes. There are lots of short hair styles for curly or wavey hair that are flattering and chic. Your stylist will factor in hair density, texture, wave pattern, and growth patterns when deciding on the best curly haired look for you.
Is a short hair cut hard to grow out?
Making the transition from short to long hair can seem daunting, but the experts at Steven Scarr hairdressers in Coxhoe are here to deliver a flattering look at every stage.
When growing out a short crop ensure you invest in regular trims to keep your hair healthy and free from split ends. Another simple yet effective way to change the look of your hairstyle is to use hair clips or headbands which can change the shape of the cut in an instant.
Will I be able to style my short hair?
There are many hairstyles you can try out with short hair, from a straight a-symetrical bob, haircuts that are chin length, to a super short buzz cut. Short hair can easily be updated – add a quiff for a cool vibe, wear it slicked back or with a low side parting for a modern look.
Book Your Hair Cut in Durham at Steven Scarr Hairdressing
Visit the hairdressing experts in Coxhoe at steven Scarr if you feel ready for the chop! Call us today on 0191 377 1830.
Areas We Cover
Coxhoe
Durham
Darlington
Stockton