The Hottest Hairstyles for Gents
Top Trending Men's Hairstyles 2017 at Steven Scarr Hairdressing in Durham
Which gents' hairstyles are trending for 2017? In a recent poll*, dozens of hair salons across the UK were asked which hairstyles men are asking for as we make our way into 2017.
If you're looking for inspiration, look no further, get the latest and greatest hairstyles for men at our hairdressers in Durham. After consultation with one of our team we will advise you on a style to suit your personality and lifestyle and create the perfect mens hairstyle for you! You can book your hair appointment by giving us a call on 0191 377 1830.
Geek Chic Hair Cuts for Men at Steven Scarr Hairdressing in Durham
For men who like to look unique and well groomed, the geek chic retro style is the look for you! Worn with a parting on one side and some added layers before blow drying it flat or slicking it back with hair gel, possibly the most-known type of men's hair product to date. The neat geek hairstyle may be the style for you!
Surfer Blonde Hair Colours for Gents – Hair Trends at Durham Hair Salon
Hey guys, don't let the women have all the hair colouring fun, the trend for men colouring their hair continues to rise in 2017. Do you want beach blonde surfer hair, the most asked for hair hue for men? Switch it up by going completely blonde or go easy at first with a few highlights, after all blondes do have more fun!
Tousled Men's Hair Trend for 2017
A tousled or messy finish hair style is what it's all about in 2017, so if the well-groomed look isn't for you, you will love this messy men's hairstyle. Disconnected looks and fades (where the sides and back are shaved or very short in comparison to the top) look great with a trendy, layered mop on top. Wear it messed up for night or add some hair gel for a neater look during the day. Can you pull off the tousled look?
Well-Groomed Men's Hair Styles – Top Trending Gents' Hairstyles for 2017
A man's hairstyle says a lot about him and it's one of the first things we notice. With such an emphasis on image, the right hairstyle can leave a great impression. Well-groomed hair is a sign of your health and good genes and is a sophisticated hair trend which is more likely to be worn slicked back or with a bit of a quiff.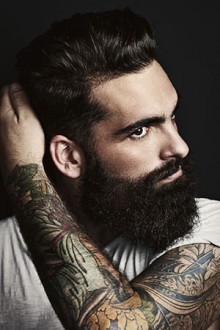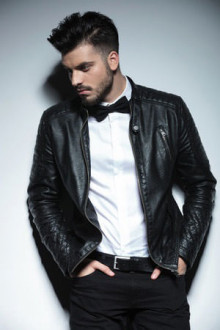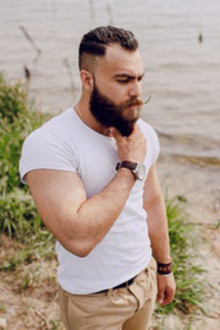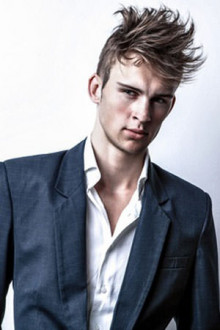 *Poll carried out by Salon Guru, hair & beauty website & online marketing experts, in January 2017. https://www.salonguru.net/