The Gents' Fade Cut Hair Trend
Cool Faded Men's Hair Cuts at Steven Scarr Hair Salon, Durham
If you are stuck in a rut with your existing gents' hairstyle break the cycle and try the new faded hair cut trend and get yourself a top men's hairstyle that is bang up to date.
Tailored to achieve a variety of looks, including low faded cuts, mid faded cuts and high faded gents' hairstyling looks. At our hairdressing salon in Coxhoe your skilled hair styling expert will use clippers to go from a very short length or even bald skin, and graduate up to a longer length towards the top of the head. The severity of the fade and graduation of the hair can be tweaked to suit your own personal style.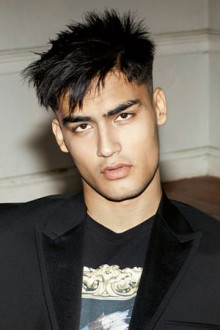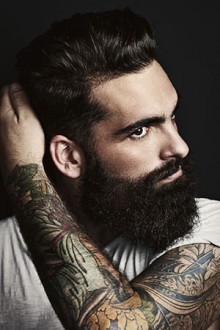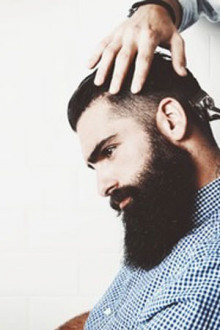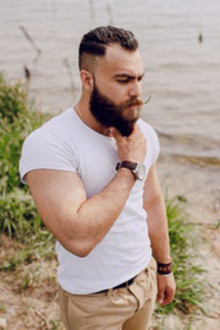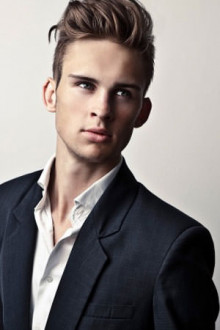 The Low Fade Cut Hair Trend for Men at Top Coxhoe Hairdressing Salon
The low fade men's hairstyle is cut very short and is blended at the temple area and graduated to a longer length. Our team of hair experts at Steven Scarr suggest wearing hair gelled back to create a stylish, modern hairstyle.
The Mid Fade Cut Hair Trend for Men
If you want a top trending faded gents' haircut that has definition then opt for the mid fade hair cut.
Typically starting above the ears then blending perfectly into a textured longer length of hair this mid fade cut looks modern worn with a deep parting and combover.
If you are looking for a contemporary men's hairstyle that works well with a beard or facial hair, then the mid fade is perfect for you.
The Skin Fade Hair Cut Trend for Men
The skin fade hair cut is a popular choice for a dramatic faded haircut that has an obvious contrast between lengths. Starting from skin and graduating to longer length, this low maintenance gents' hairstyle is stylish and gives a bold and strong gents' hair look.
To achieve an edgier look to your hair cut why not add a streak of hair colour to your men's hairstyle? At Steven Scarr hair salon in Coxhoe our talented hair colourists can recommend men's hair colours and techniques that will best suit you.
Did you know we offer an incredible 30% OFF all hair colour with a full price Cut & Finish on our Colour Sale Wednesdays & Mondays? Click here for more details.
Book Your Gents' Hair Appointment At Steven Scarr Hairdressing Salon in Coxhoe, Durham
For a top-quality gent's haircut or hair colour visit the experts at Steven Scarr Hairdressing salon in Coxhoe, Durham. Call us on 0191 377 1830 or book online.
Take a look at our salon offers and late deals – great for those last minute hair appointments in Coxhoe, including 30% OFF your 1st visit with our new client offer.